Adele Cygleman has made an excerpt available online from her latest book, "Arthur Elrod: Desert Modern Design".
Click here to read the excerpt!
https://www.palmspringslife.com/adele-cygelman-books/
Arthur Elrod was a very influential interior designer who made a big impression on Palm Springs modernistic designs and Cygleman offers an indepth look at his life & career in her new book. The book is slated to be released during the Palm Springs Modernism Week. Keep your eyes out for it if you're a fan of Modernism in the Desert!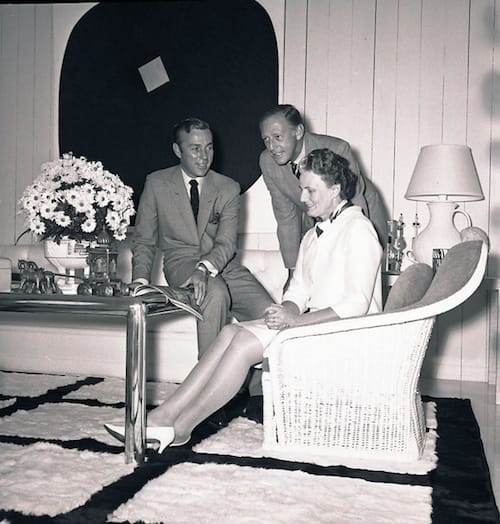 PHOTOGRAPH COURTESY PAUL POSPESIL COLLECTION: PALM SPRINGS HISTORICAL SOCIETY
Arthur Elrod (left), William Raiser and Mari Williams, wife of architect E. Stewart Williams, in the studio of Arthur Elrod Associates at 850 N. Palm Canyon Drive.